Rooms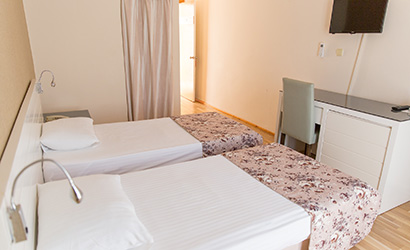 25 standart rooms (Sea view rooms are fully equipped.)
Room Service ( between 10.00-22.30)
Satellite TV
Music Broadcast
Minibars
Digital strongbox
Air conditioning / Heating
Wireless internet service (24 hours continuous-Free)
Direct Dial Telephone
Hair-dryer
Possibility for rest and conversation on balcony or terrace.
Services in Outside Otel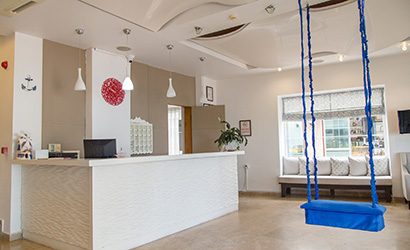 Transfer from airport to otel (If you desire)
Laundry and Dry Cleaning
Business Meeting Salon and Wireless Internet in Lobby
Doctor (If you desire)
Rent-a-car
Catering Service
Renting Yacht
Yacht Tours
Florist
Meeting and Special Days

Arrange your business meetings or private invitations in Kortan Otel by benefit from it's rich equipment entertain options and make your partners, guests's enjoy greatly....
Kortan Otel Lobby

Welcome, you can sip your cocktail, tea or coffee in here and make yourself ready for Bodrum nights... Fresh cake and pastry kinds, tea, coffee, fruit juice, Taze kek ve pasta çeşitleri, çay, kahve, meyve suyu, alcoholic drinks... Kortan otel is waiting for you with Music and wonderful panorama of deep blue sea…
Good Father A'la Carte Restaurant
Our objectives in restaurant and bar service is to offer world-famous, popular tastes and beverages to the guests of KORTAN OTEL with the highest service standards they can ever find; to make them meet the regional characteristics of different countries, to think of smallest details and to present them to our guests.
Our services of buffet breakfast, lunch and dinner are provided as International Ala Carte and we are entertaining our guests with cuisines of 3 different countries kitchen.
Decorated in a minimalist style, Good Father A'LA CARTE RESTAURANT serves modern foods. Italian, Mexican and Turkish Foods are served in Good Father A'LA CARTE RESTAURANT for dinner and also fine-dining dinner.
Good Father A'LA CARTE RESTAURANT's menu will make a very special impression to your pleasure such as, breakfast choices as your desires, local soup kinds, Italian spaghetti tastes, delicious pizza kinds, different cold and hot salads, chicken dishes, traditional İtalian ordovr and main meals, traditional Mexico ordovr and main meals, our very careful prepared grills and sea products, the most delicious tastes of the Turkish foods, our excellent desserts.
Your dinner is the service of your pleasure with our all kind of wine to you, wine lovers. And also, our, blended by the most distinguished seed of Italy SEGAFEDO aromatic coffee, cold or hot, you will complete your nice time.
Panorama Cafe Bar

Furthermore, the best service by Turgutreis's great panoramic view with snack menu and assorted drinks and cocktails in PANORAMA CAFE BAR, on our terrace floor You can have joyful times with your friends in PANORAMA CAFE BAR at nights.

Assorted snack and drink kinds is ready in our beach all day.