Rooms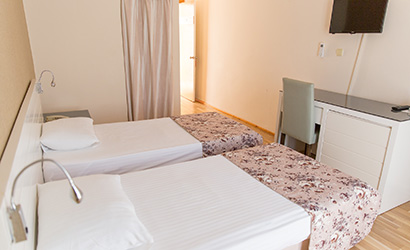 25 standart rooms (Sea view rooms are fully equipped.)
Room Service ( between 10.00-22.30)
Satellite TV
Music Broadcast
Minibars
Digital strongbox
Air conditioning / Heating
Wireless internet service (24 hours continuous-Free)
Direct Dial Telephone
Hair-dryer
Possibility for rest and conversation on balcony or terrace.
Services in Outside Otel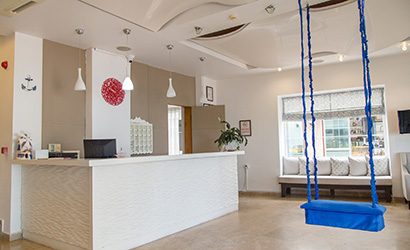 Transfer from airport to otel (If you desire)
Laundry and Dry Cleaning
Business Meeting Salon and Wireless Internet in Lobby
Doctor (If you desire)
Rent-a-car
Catering Service
Renting Yacht
Yacht Tours
Florist
Meeting and Special Days

Arrange your business meetings or private invitations in Kortan Otel by benefit from it's rich equipment entertain options and make your partners, guests's enjoy greatly....
Kortan Otel Lobby

Welcome, you can sip your cocktail, tea or coffee in here and make yourself ready for Bodrum nights... Fresh cake and pastry kinds, tea, coffee, fruit juice, Taze kek ve pasta çeşitleri, çay, kahve, meyve suyu, alcoholic drinks... Kortan otel is waiting for you with Music and wonderful panorama of deep blue sea…
Sütlü Çardak Cafe
Sütlü Çardak Cafe; quality and always fresh products, hygienic conditions, in the shortest time and the most delicious way to offer to its guests. Our primary target is; modern and stylish living spaces that we have specially designed for our guests, to feel as if they are at home.

The name of Sütlü Çardak is located in the anonymous village architecture of Anatolia, the shade chat areas in the courtyards are used as coffee shops in some places and as restaurants in some places. has emerged with the concern of creating a space.

Our milk products such as butter and herbal cheese brought from Erzurum together with our tea served in wood fire are among the flavors that Sütlü Çardak Cafe is assertive.
Sütlü Çardak Cafe

Sütlü Çardak Cafe...

There is a special breakfast service for our hotel guests on our terrace..